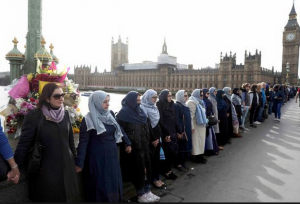 There is a service of Hope today at Westminster Abbey. It will be attended by the establishment's great and good, and maybe some of the not so good will manage to slip in. The service has been arranged for the families, friends and colleagues of those affected by the recent terrorist attack on Westminster Bridge. I trust it will bring comfort to those who need it.
However what has 'Hope' ever achieved? In business you soon learn that Hope is not a strategy and that you are, to say the least, better off with a plan. If it had been a service of reconciliation I could understand it but Hope seems a strange choice of theme.
During the Korean war the North Koreans were very adept at removing hope from prisoners of war. They gave the young American GIs all the bad news from home, the 'Dear John' letters and so on. They withheld any good news messages. They also broke down all sense of trust between the prisoners. In other words, you were given a privilege, usually a cigarette if you informed on your fellow prisoner, but so too were they. In the end no one could trust anyone else. These young soldiers would go and sit in a corner, put a blanket over their head and be dead within 24 hours.
So there you go. Perhaps the Church of England is onto something, hope along with prayer. It may well suit some but I am all for planning a few goals and that way I am pretty sure that I have more chance of achieving something concrete, rather than just hoping and praying things will happen.
To each their own but I know what I would encourage.