Claire Howell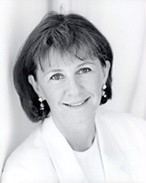 As one of the most experienced executive coaches in the UK Claire is nationally acknowledged as having turned around the fortunes of two political parties: The SNP and Plaid Cymru (through coaching their Leader Leanne Wood).
She is an expert in applied and behavioural change through directional and innovative coaching techniques. For the past twenty-five years, Claire has helped major plc chief executives to improve their personal performance and strategic skills. An acknowledged expert in psychological coaching of premiership UK football teams.
Claire holds two masters Degrees in Applied and Cognitive psychology, and is a Chartered member of The Institute of Directors.
She was a member of Nottingham Business School Advisory Board and is a past member of the Ethics Committee of the European Mentoring and Coaching Council.
For over 25 years a member of English Employment Tribunals and First Tier Tax Tribunals.
RED has developed some of the most exciting and up to date materials for executive's professional development. Claire is one of the most senior and experienced executive coaches in the UK.
The company's clients include BAE Systems, Mitie Plc, EON, Carrillion Plc, NG Bailey, Hilton Hotels, Selfridges, Thames Talkback TV, 3M UK, Wrigley's, ABP, Geest, Harrods, Fortnum and Mason, Warburtons, Electricity North West, EMI Group plc, Ulster Bank, Wates Group, AEMS, Euronext.liffe, Pets at Home, Openwork, Briggs Equipment, RBS, Mothercare plc, Pendragon plc, BAES Detica, various charities, premier league footballers, racing drivers, cricketers & rugby players. She is also a trustee of an international charity.
Claire is an experienced public speaker and her presentations always give food for thought.